Welcome to the official home of the Griffith Feral Joggers
Here you can find all you need to know about running and triathlon in Griffith NSW.
The joggers meet every Saturday at the Green Water Tower opposite Pioneer Park at 4.30 pm or 5.30 pm in Daylight Saving Time.
Rule #16 A bad day of running still beats a good day at work.

A rerun of the Pine Belt Pacer's 53 Rules of Running - one each week. (plus a few rules of our own) (feel free to send us your "rule")
Above Slide Show : from Shanks' Pony Cups way back

Below : new Legends Ed and Tracey

... more trophy winners from 2020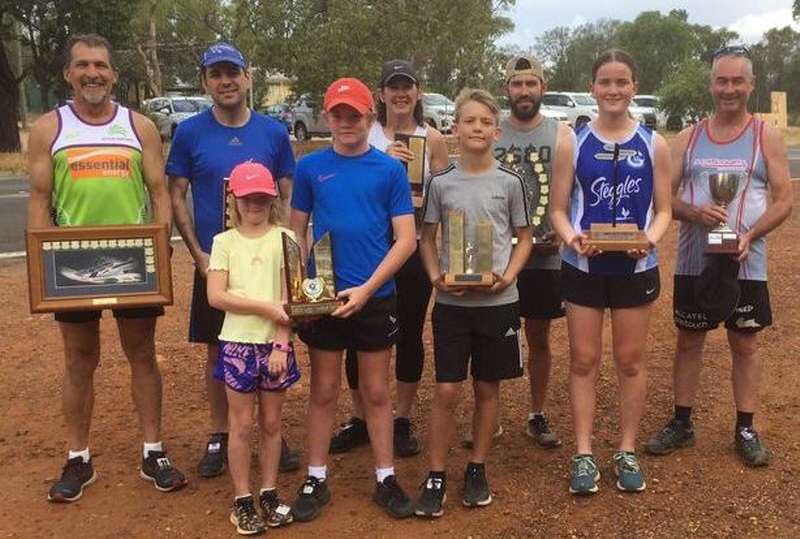 Long Course Trophy winners John, Steven, Di, Eliza, and Britt.
Short Course Trophy winners Chloe & James below, Ella and Cooper above.

The Kilometre Medal winners
and Shanks' Pony Cup winners
The Virtual run option has closed ... except that anyone with COVID health concerns can talk to us directly about their options. The virtual option can be reinstated in the future if/when needed - let us hope it is not.