Welcome to the official home of the Griffith Feral Joggers
Here you can find all you need to know about running and triathlon in Griffith NSW.
The joggers meet every Saturday at the Green Water Tower opposite Pioneer Park at 4.30 pm or 5.30 pm in Daylight Saving Time.
Ho! Ho! etc!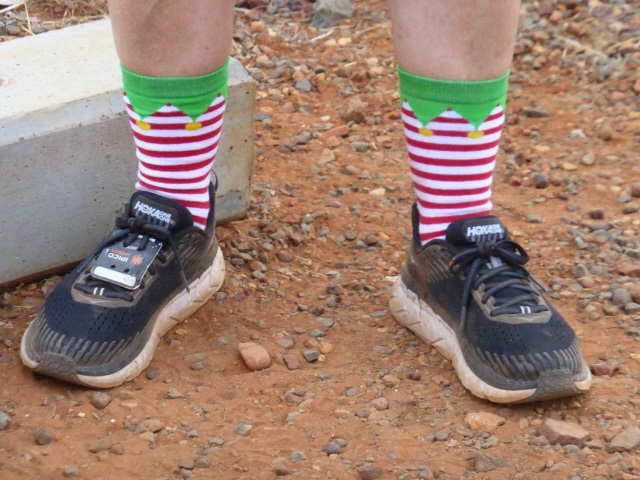 A rerun of the Pine Belt Pacer's 53 Rules of Running - one each week. (plus a few rules of our own) (feel free to send us your "rule")
Rule #59 In the first half of the race, don't be an idiot, in the second half, don't be a wimp.

Slide Show above : another great Lakesview Classic