How it Happened July 4

Warning : if the acceleration of late entries continues, I shall have to sharply apply the brakes, better have your seat belt firmly fastened.
9pm Sunday is the cut-off for entry, but getting in earlier helps. Enter via Ferals Facebook or email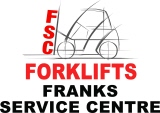 The rewards for 26 runs are in hand and the first runner to get there was JohnF. Franks Service Centre continues to be the generous sponsor of these rewards, little momentos of your efforts on the Hill. Good effort to those who get one, and big thanks to Franks Service Centre for sponsoring, it is appreciated.
And one more thing : I have noticed a few non-ferals up on the hill, following our signs. If you see them, talk to them, point them to the website for info and maps, tell them how good we are. No better time than now for a recruitment drive!
If you notice that a time is incorrect (our fault or yours), contact us asap, by next week it is too late to be easily fixed.
--------------------------------------
A reminder, that zero handicaps are only for the slowest runners and for the walkers, so if you do not fit this description and you are given zero, please enquire with the race director. It is not usually our mistake, just that prior circumstances have dictated a zero which may need to be changed back (see below).
Also on start times, if you have a Short course handicap (say 8min) and you want to walk, note that we prefer if you walk off that handicap (8min) ... you won't finish far behind, and it saves us a lot of time and possible mistakes in adjustments to and fro (see above).
--------------------------------
Please be early to the start line – you should be entered before 5:20pm.
Did Not Finish? We need to know. All non-finishers / short cutters / other issues - report to the race organiser.
Note about Results ... we are putting the results online, at the finish line, so your loved one can know what mood you're in before you get home. (Will it be a hot bath or a cold shower? Champagne, or a beer in the dog house?) However ... be aware that these are preliminary results and will almost always change when joggers are added, deleted and edited. You may drop a few places, rise a few places, or even, heaven forbid, get disq'd. So if the fine details matter to you, drop back again later.